How The Counter® Benefits From The Backing of Kahala Brands™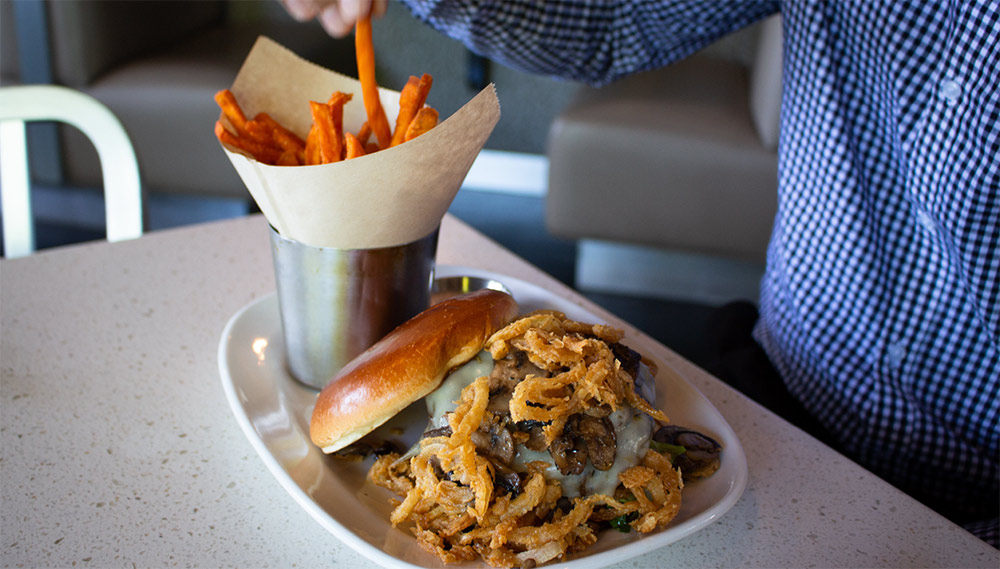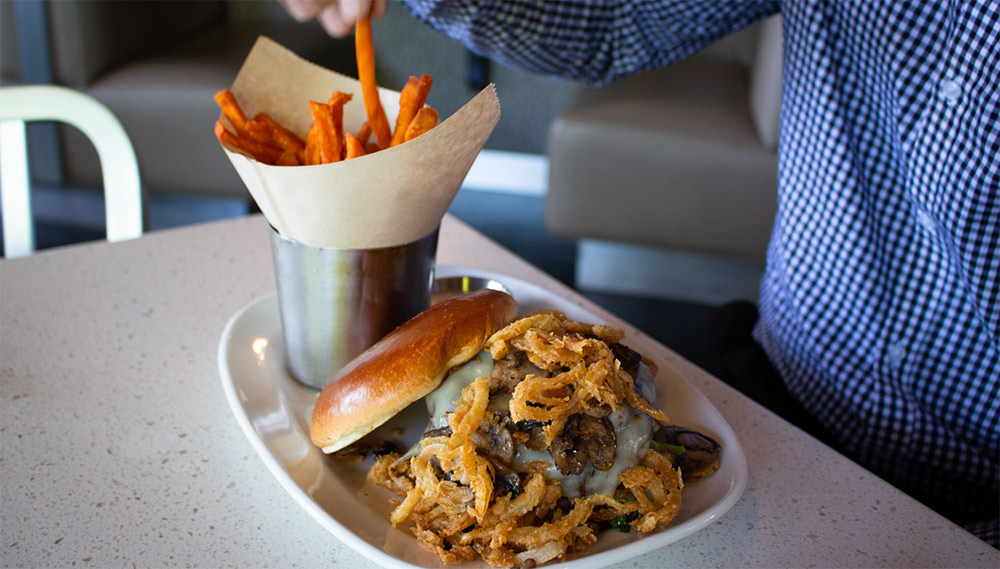 Thanks to Kahala Brands' tried-and-true processes, The Counter is able to provide its franchisees with top-notch training, support and efficiency.
With the expansion of The Counter underway, the industry knowledge powering the brand's growth is well-seasoned thanks to its parent company, Kahala Brands. While The Counter's custom-built gourmet burgers are undoubtedly that which fuels the fire that is brand popularity—and franchise demand—it is the extensive franchising expertise, superior support systems and supply chain advantages that Kahala Brands delivers the franchises under its umbrella that amplify the attractiveness of its franchise opportunity.
In addition to The Counter, Kahala Brands' current portfolio is made up of 27 other franchised concepts including Cold Stone Creamery™; Baja Fresh™; Blimpie™; Planet Smoothie™; Samurai Sam's Teriyaki Grill™; Taco Time™; and Great Steak™, among others.
Nicole Rayborn, VP of Franchise Development for Kahala Brands is among the team that lends their deep-seated industry expertise to The Counter. She explained that one of the key advantages to franchising with The Counter is the access to top-tier support Kahala Brands brings in the fields of real estate; construction; training; purchasing; research and development; operations; and marketing.
"Being a part of the Kahala Brands family, our franchisees benefit from working with both our experienced brand-specific team at The Counter and an industry-leading group of executives and personnel at Kahala that are set up to deliver on our primary standard of business by focusing on franchisee support," Rayborn said. "Our teams have decades of experience in their specialized fields and have been given the tools and guidance necessary to allow their teams to achieve the goal of supporting our franchisees through every step of the process in opening and operating their restaurants."
With such an experienced team working across multiple concepts, Kahala Brands is expertly intune with changing consumer preferences and emerging trends as well as the changing landscape of the restaurant industry at large, valuable perspective that facilitates idea sharing and has been cross-applied to The Counter with tremendous success. According to Rayborn, some of the most significant areas in which The Counter has successfully tapped into the resources Kahala Brands provides are on the marketing and public relations and purchasing front.
"With Kahala's support, our marketing and public relations teams have done an exceptional job of creating brand awareness and developing PR strategies that continue to put The Counter on the map and showcase our brand on a national scale," Rayborn said. "Also, our purchasing division has spent decades developing and maintaining relationships and negotiating contracts that are structured to provide cost savings to benefit our franchisees, which continues to be a huge asset."
April Fogle, VP of Operations for The Counter, agreed, adding that The Counter's franchise system has greatly benefitted from the seamlessness with which the brand can adopt and implement programs that have already proven successful for other concepts under the Kahala umbrella.
"The collaboration between our marketing and operations teams is huge," Fogle said. "We prioritize having the most comprehensive resources possible in place to help our franchisees gain the strongest understanding of what will make their business successful. Kahala leverages the partnerships it has with bigger concepts to The Counter's benefit regularly, whether it be through the development of a transferrable loyalty program, more competitive supply chain pricing, or master agreements with third-party delivery providers like Postmates and Doordash. These connections help The Counter and add to the strength of our franchise opportunity."
This support within Kahala Brands is so far-reaching that a number of franchisees with other brands under its umbrella have joined The Counter's franchise system, as well—Cold Stone Creamery franchisees James and Linda Shiao now operate The Counter's Reston, Virginia location, while multi-unit Cold Stone Creamery franchisee Hitesh Barvaliya owns The Counter in Naples, Florida.
"With Kahala's experienced executive team's valuable restaurant experience, collaborative internal teams and a culture of cross-brand idea sharing all working together, Kahala's system is extremely attractive to all franchisees looking to reap the benefits of the way the company thinks about business," Fogle said. "As a result, The Counter is able to capitalize on its parent company's industry knowledge, tried-and-true processes and innovative tendencies."
Start-up costs to open a franchise with The Counter range from $746,000 to $2,340,250, with a franchise fee of $35,000. For more information on franchising with The Counter, please visit https://www.thecounterfranchise.com/.
©2019 CB Franchise Systems, LLC. All rights reserved. All other trademarks referenced are the property of their respective owners. The information provided herein is for informational purposes only and is not intended as an offer to sell, or the solicitation of an offer to buy, a franchise; nor is it directed to the residents of any particular jurisdiction within the U.S. or elsewhere. The following states currently regulate the offer and sale of franchises: CA, HI, IL, IN, MD, MI, MN, NY, ND, RI, SD, VA, WA, and WI. If you are a resident of one of these states, or of a jurisdiction that has similar requirements, we will not offer you a franchise until we have completed the applicable registration or obtained the exemption from registration, and completed the applicable disclosure requirements. Regardless of what state you reside in, an offering can only be made by a franchise disclosure document.